Cricut EasyPress Mini review
We've seen various types of heat presses in our website, and the Cricut brand has witnessed great success, both from our point of view, and also from the point of view of many experienced users.
Today, we continue our deep analyzes with a brand new Cricut called the Cricut EasyPress Mini. Want to discover what's new about this technological marvel? Want to know what are the differences between the standard ones and the Cricut EasyPress Mini? Well, keep reading, all your questions will be answered shortly, starting with our Cricut EasyPress Mini review!
Cricut EasyPress Mini: The design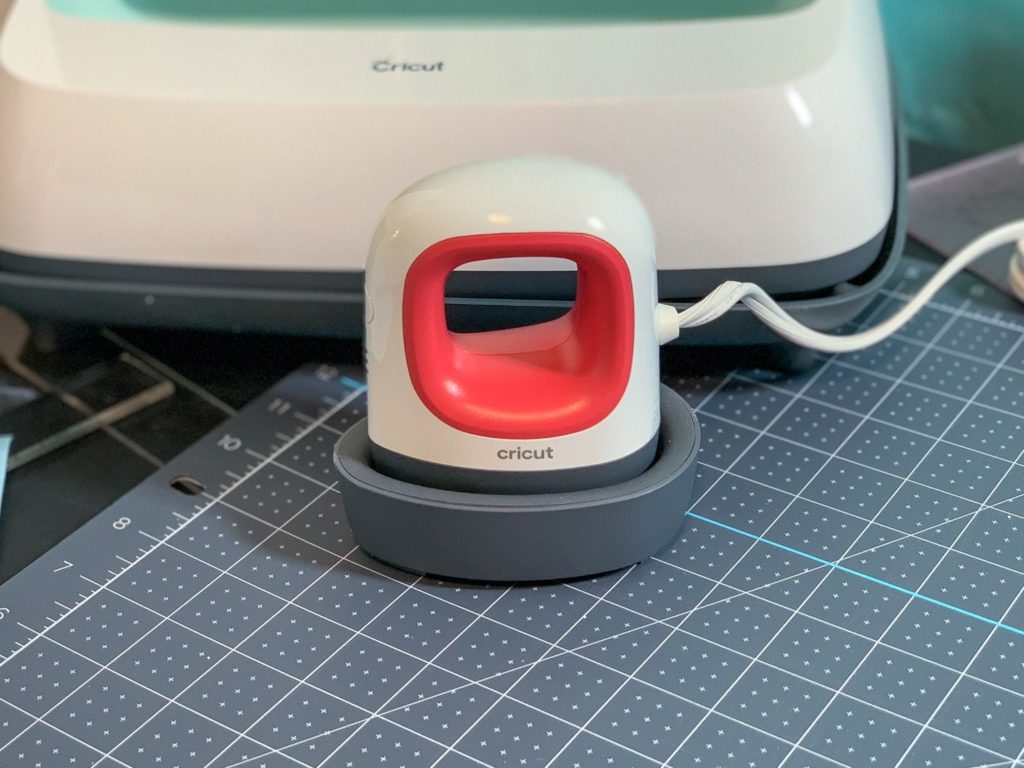 Just like its older sisters, the Cricut EasyPress Mini looks almost exactly as an iron at first sight. However, don't let yourself be duped by its common shape, we're obviously talking about an entirely different machine, and to be more precise, we're talking about a heat press machine especially designed for uncommon objects like baby shoes, or even stuffed animals.
Concerning its colors, Cricut didn't opt for an unusual set of choices for its Cricut EasyPress Mini. This machine comes with the classical white color covering almost all of its body, with the exception of the handle which is privileged with a nice captivating red color.
Kids with a great sense of observation may also mistake this heat press with a magnet shaped in a "U" form, so it's better to keep this device away from children, or you might have some serious accidents if you aren't carefull enough!
Cricut EasyPress Mini: what can we do with it?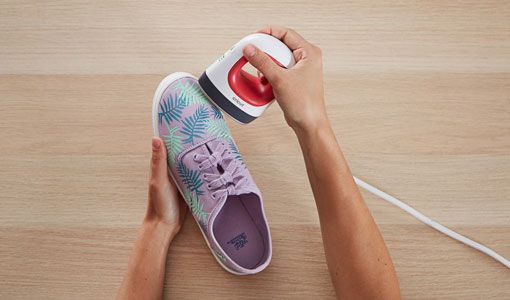 At first, with its relatively small dimensions (3.6 x 6.3 x 7.8 inches), and also with its light weight (1.5 pounds), we may think that the Cricut EasyPress Mini will restrict the types of projects that you can do with it. This statement can be true in a way, but while you may not be able to craft beautifull shapes on your favourite T-shirts, you will have access to a whole "new world" so to speak. Here is a list of objects in which you can add your personal touch in it with the EasyPress Mini:
Shoes
Stuffed animals
Doll clothes
Hats
Sleeves
Mugs
And the list goes on and on, so obviously, let your imagination run wild, you may think of a little object that isn't mentionned in here. Just be certain that the object that you're thinking of can endure a maximum of 400° F and you will be all set for your next project!
Cricut EasyPress Mini: features
Three heating options
This is one of the downside of the Cricut EasyPress Mini compared to the EasyPress and the EasyPress 2. Unfortunately, you can't choose exactly what temperature you want to use, instead you have a set of three options, with the highest option reaching the range of 400° F.
If you ask us, it's not a huge downside because you won't need to guess exactly what temperature your project will need, and with experience, you will certainly know what option to choose, and how much time and pressure you need, to get an amazing job done!
Auto shut-down feature
This feature is obviously needed for security reasons. We can't imagine how much dammage can a heated object do when it's unatended, and it can surely do some nasty things.
Fortunately Cricut thought about the shut-off feature, and it surely is nice to have. If you leave your heat press unatended for a short period of time, it will automatically shut down, and thus, prevent you from over-thinking: Did I shut down my Cricut EasyPress Mini? Well there is no need to ask this question any more!
Insulated safety base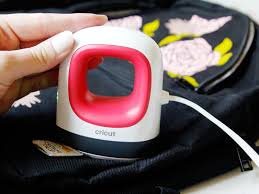 The insulated safety base provided with the Cricut Easy Press Mini is an aditional safety feature that Cricut thought well about. With this adition you may prevent your young children from accidentally touching a heated plate that can reach a 400° F. What can we say, while we can, why not decrease all the risks to the maximum, right?
Cricut EasyPress Mini: technical specifications
| | |
| --- | --- |
| Maximum Heat | 400° F |
| Dimensions | 3.6 x 6.3 x 7.8 inches |
| weight | 1.5 pounds |
| Time to heat up | Very quick |
| Evenness of Temperature | +/- 5° F |
Pros of the Cricut EasyPress Mini
Very effective on small projects
One of the safest heat presses available on the market
Easy to use
Evenly spread temperature across the plate
Reasonable price
Cons of the Cricut EasyPress Mini
Almost impossible to use for big objects like T-shirts
You can't choose exactly your desired temperature
Conclusion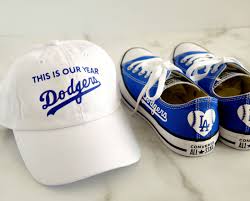 Now that we're ending our Circut EasyPress Mini review, let's say this to you: Altought it may sound as a perfect heat press machine, the Cricut EasyPress Mini has one big downside: Unusable on big projects. If you think that this isn't an issue for you, then we strongly recommend you testing this marvelous machine, and don't forget that it isn't pricey at all, so you almost have nothing to lose!