How to use a Cricut explore air 2
If you are reading this, that means probably that you're thinking of purchasing a Cricut explore air 2, or that you've already got one, but you are wondering on what's the perfect and most efficient way to use it.
Well, no worries are required. Here we will have a deep look and understanding on how to use a Cricut explore air 2 in details. After reading this article, you will have all the required background to realize a vinyl cutting with the Cricut explore air 2 from scratch.
What is included with the Cricut explore air 2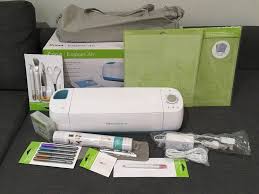 First things first! Before we start talking about how to use the Cricut explore air 2, let's make sure that you already got all your accessories. I don't want you to miss anything important. If you notice anything missing, feel free to contact the Cricut support team, or go back to the store in which you made your purchase for a quick replacement.
What you should be expecting in the box:
Cricut Explore Air 2 machine

Power Cord

USB Cord

Blade and housing (pre-installed)

12 x 12 StandardGrip [or] LightGrip cutting mat

Materials for the first project

Pen and accessory adapter
Instruction manual
First step: Connecting the Cricut explore air 2 to your computer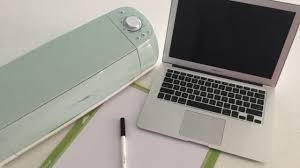 This is the easiest step to take. The Cricut explore air 2 can be connected to your computer using a USB cable or using Bluetooth connection:
Plug in your machine
Connect the USB cable to your computer as well as to your machine
If you want a wireless approach, which is the most practical one, then turn on the Bluetooth on both your vinyl cutter and your computer, and make the necessary connection between the two devices
Now you need to make an account into the Cricut website for this reason: You will have free download access to the Design Space plugin, necessary for your creations. To create your account, visit this page
Now run the installer of this plugin and sign in to the design.cricut.com website
Now that you are connected to design.circut.com website, go to the menu option in the top left corner and select the "New Machine Setup " choice
After clicking that, you will have a detailed guide that will help you go through the installation process and your very first project
Creating your first design with
Cricut explore air 2
It's time to give birth to your very first design with the Cricut explore air 2 using only the main accessories delivered at first hand.
After you've clicked the "New Machine Setup" option, a design will appear on your screen. Now, let's follow the steps enlisted below to make a good cutting:
1- Put your vinyl or cardstock (or the material you want to cut) on the cutting mat. Which side should be faced up? It's simple, the textured one is the one which should be facing up. Before you move on, make sure that it's vertically lined up on the mat, and precisely, on the top left corner, just under the Cricut logo.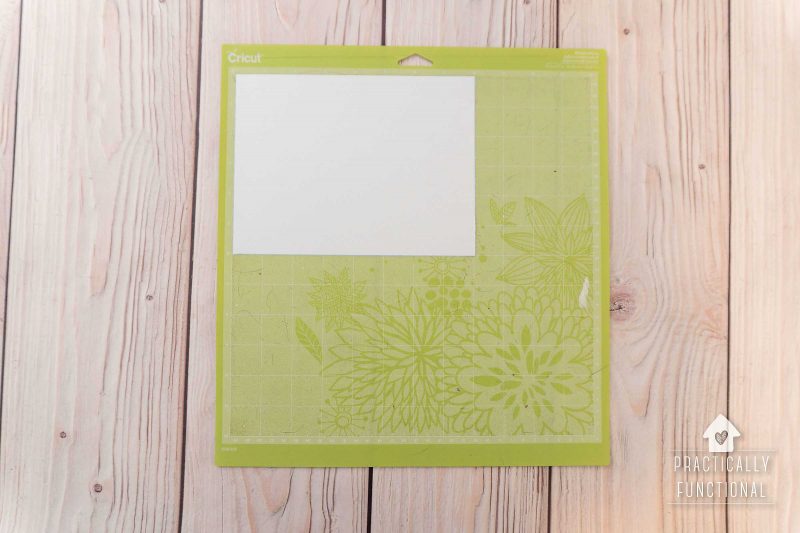 2- Loading the mat to the Cricut explore air 2: First, remove the protective film from your mat. Now insert the mat into the machine. It should be perfectly lined up with the mat guides. Keep pressing the mat against the machine's rollers while you're pushing the "load/unload" button.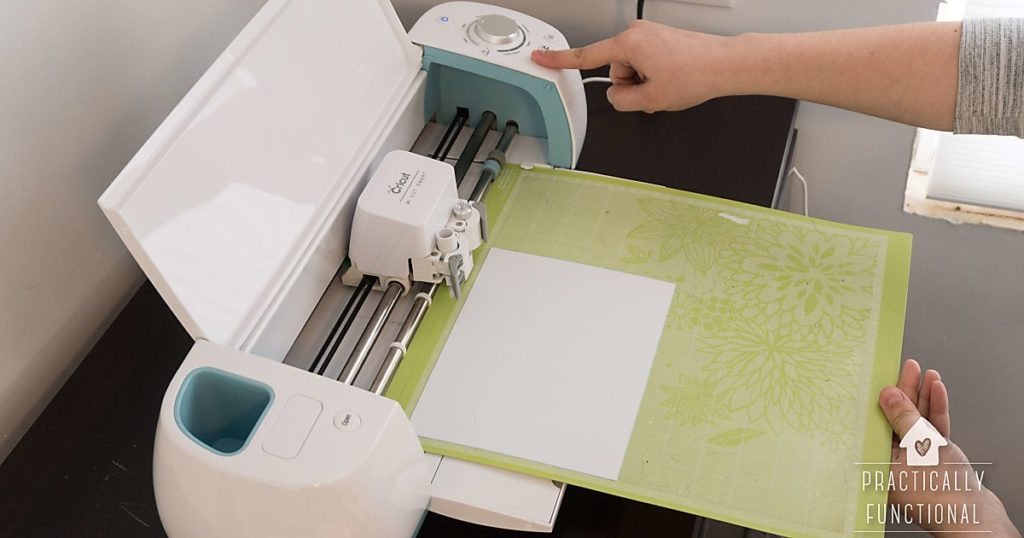 3- Inserting the silver pen: Now, open the accessory clamp A. Remove your pen's cap and place its edge down into the housing until the arrow on the pen ceases to be visible. After you've done that, close the clamp A.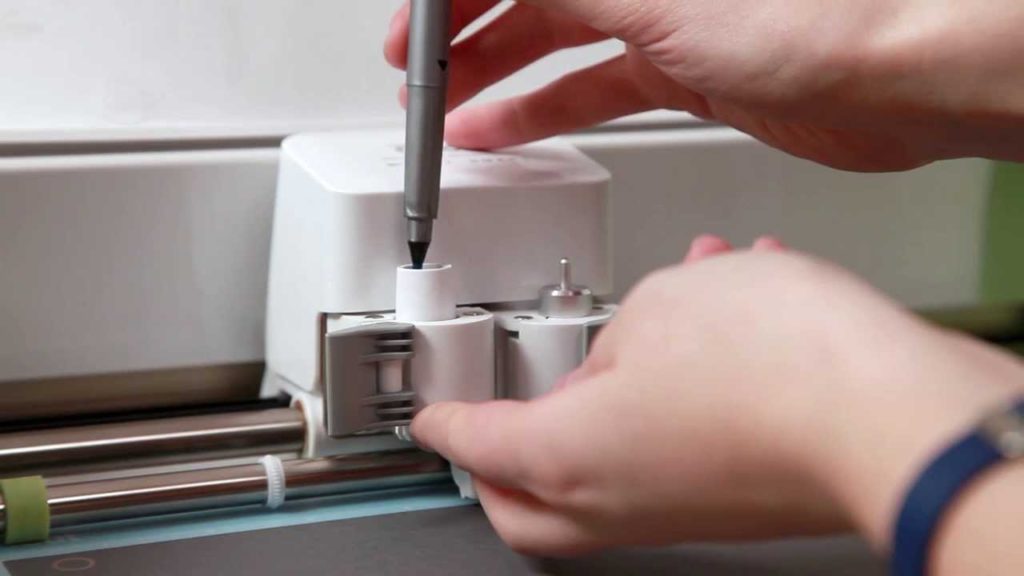 4- Make sure that the design on the mat preview screen is what you're looking for, then press the "go" button.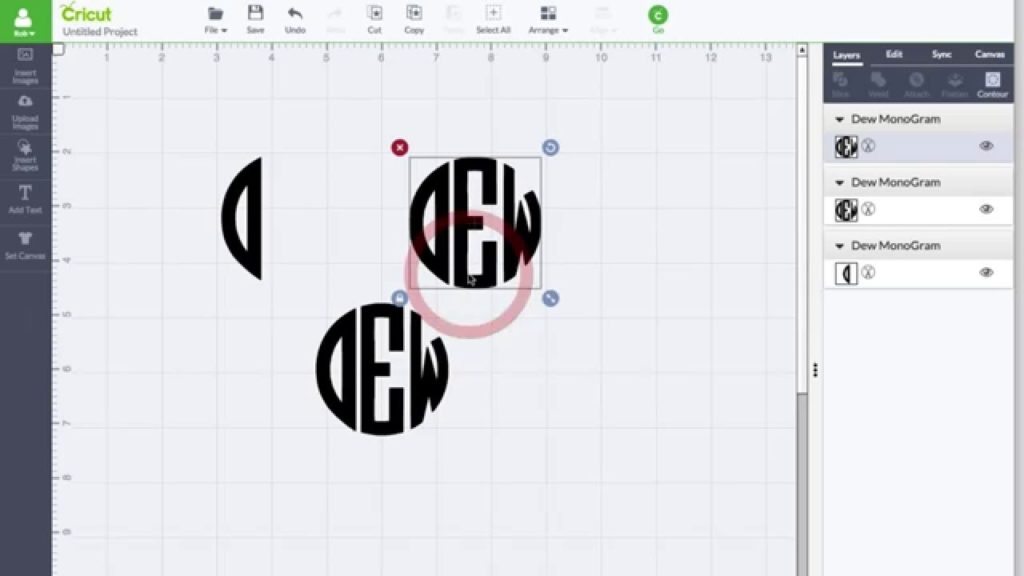 5- Choose the dial option in the machine depending on what you want to cut.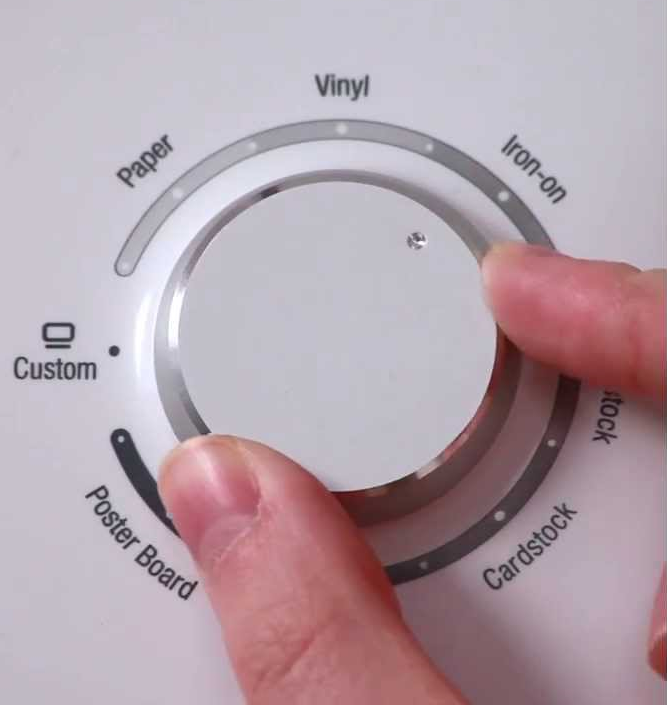 6- Now, the "C" button in your machine should be flashing. Just press it to start the cutting operation.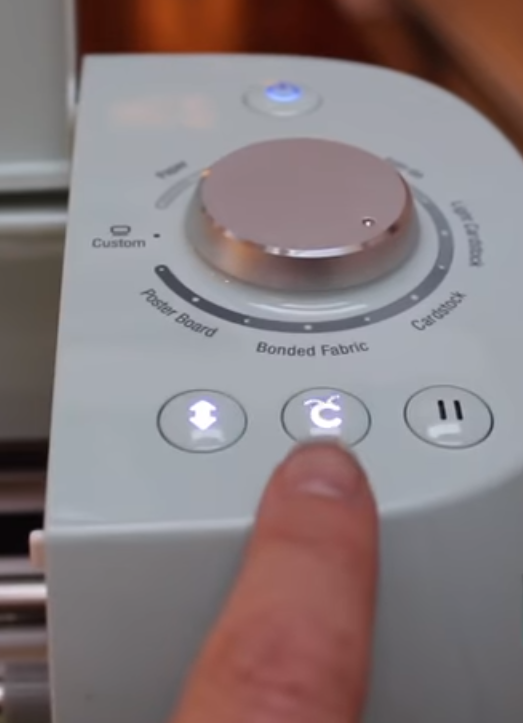 7- Unloading the mat: Now that the cutting process has ended, press the "load/unload" button, remove your mat and your pen from the machine.
8- Now, the weeding process: use a little picker and start by peeling your sheet from its corner.
9- And that's it. Enjoy your first home made product using the Cricut explore air 2. Good job!
Cricut Access
The Cricut Access is a subscription offered by Cricut. It can allow you to have unlimited access to designs, fonts, as well as a 10% discount on all the product your purchase from Cricut.
This subscription comes in an annual or monthly form, depending on what you seek. This offer can be very useful if you are a regular designer, looking for the easiest and most affordable ways to perfect your creations, without doing everything by yourself.
Buying the Cricut explore air 2
If by now, you didn't make a purchase of the Cricut explore air 2, and you are interested to see the prices, then take a look at this link:
>>>Check Cricut explore air 2 price<<<
Tutorials for the Cricut explore air 2
We can't cover everything that you need to know about this machine in a single post. However, I can link to you some of the videos that I find essential and constructive to know. Have fun!
The first one will summarize all what we've seen so far in a single video. This should be pretty usefull if you like to see by your own eyes, rather than by reading and looking at some pictures:
This is another tutorial that can help you set up your first cutting without encountering any trouble or whatsoever:
Now, let's take a look at a pretty detailed tutorial on how to use the basics of the "Cricut Design Space" for beginners:
Finally, let's see how to download images for the Cricut explore air 2:
Conclusion
Now that we've understood all the basics steps required to use the Cricut explore air 2 machine, you can little by little expand your knowledge to create and diversify your designs.
This machine can even be used to earn some money! However, if you want more information about the Cricut explore machines, take a look at this review that will take you through Cricut explore machines. If you want a more advanced and technological machine, then check this review on the Brother Scan and cut dx SDX 125.